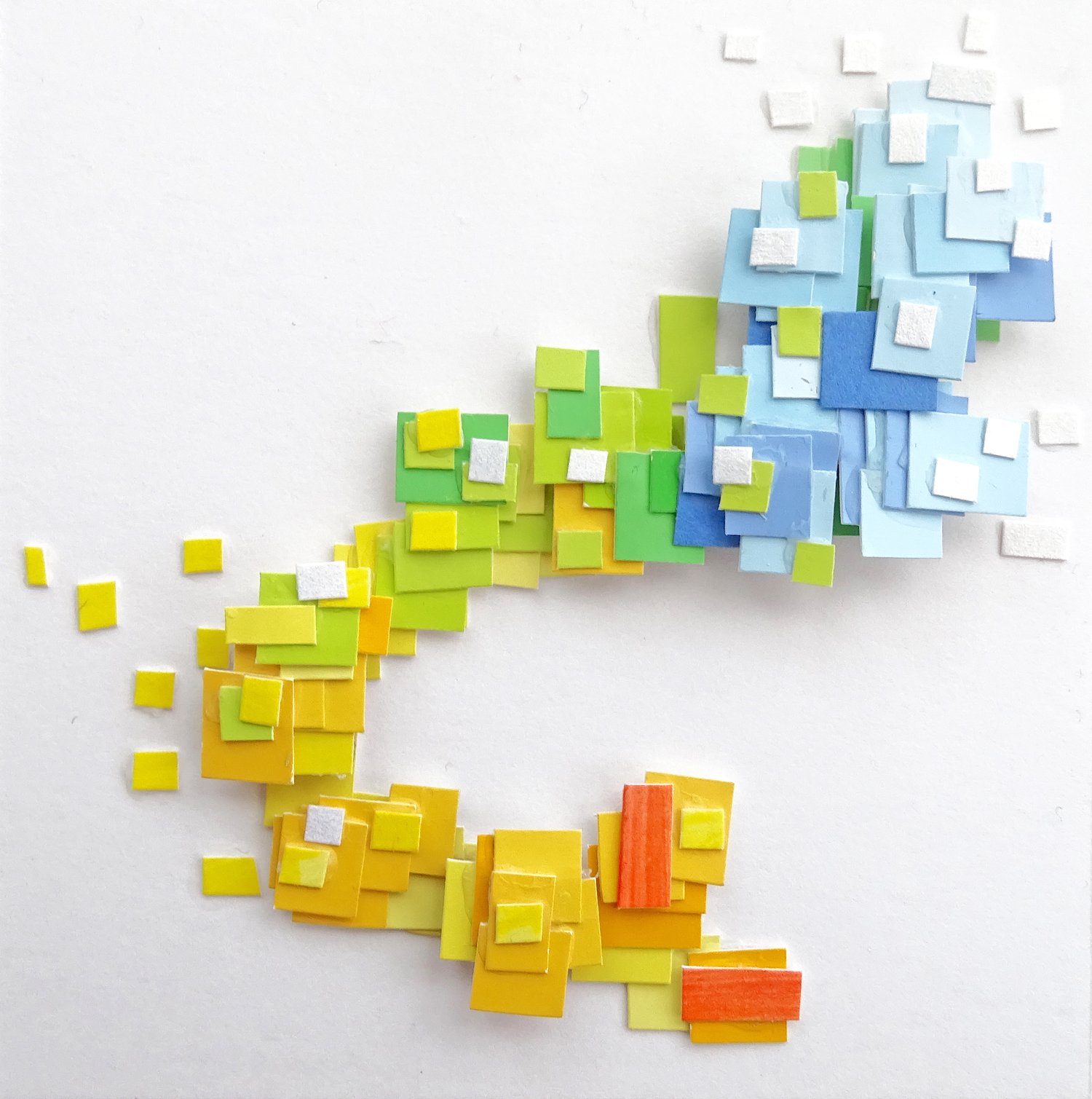 3 x 3 inches
Collage on Paper
2020
This new series of small collages developed as I was having a conversation with my sister during our quarantine in different parts of the world (I live in NY and she lives in London) during the Coronavirus pandemic. We talked about how during this quarantine little messages sent via text to and from people have become little highlights of the day. Just letting somebody know you're thinking about them or receiving messages from people checking in with you have helped me feel like I am still very much connected. We also discussed our enjoyment at writing little post its notes and hiding them for others to find with messages intended to brighten up their day. We both also have the habit of putting up notes to ourselves around our home of reminders of things to do or as positive affirmations.
These little post its sprung from that conversation and include notes to others like "I love you" or "I miss you", as well as positive affirmations like "breathe" or "You deserve happiness" and also some reminders which most of us have noted for ourselves at some time like "Call Mom" or "Buy Toilet Paper" (very relevant during this pandemic!)
These little notes, like my larger collage letters, replace words with little squares of color to convey a thought or feeling and are quite 3-dimensional. They are 3 x 3 inches and have a lower price point than my larger collages, so not only are they accessible to all, but one can also purchase them in little groups.
I imagine these little post its hanging in your home and catching your eye as you go about your day and becoming in this case a permanent reminder of "Inner Peace". Or perhaps you give one as a gift and that other person is reminded daily that they are loved and about your friendship. Either way, it is my hope that these little notes will introduce positivity, love, humor and connection in their new home.