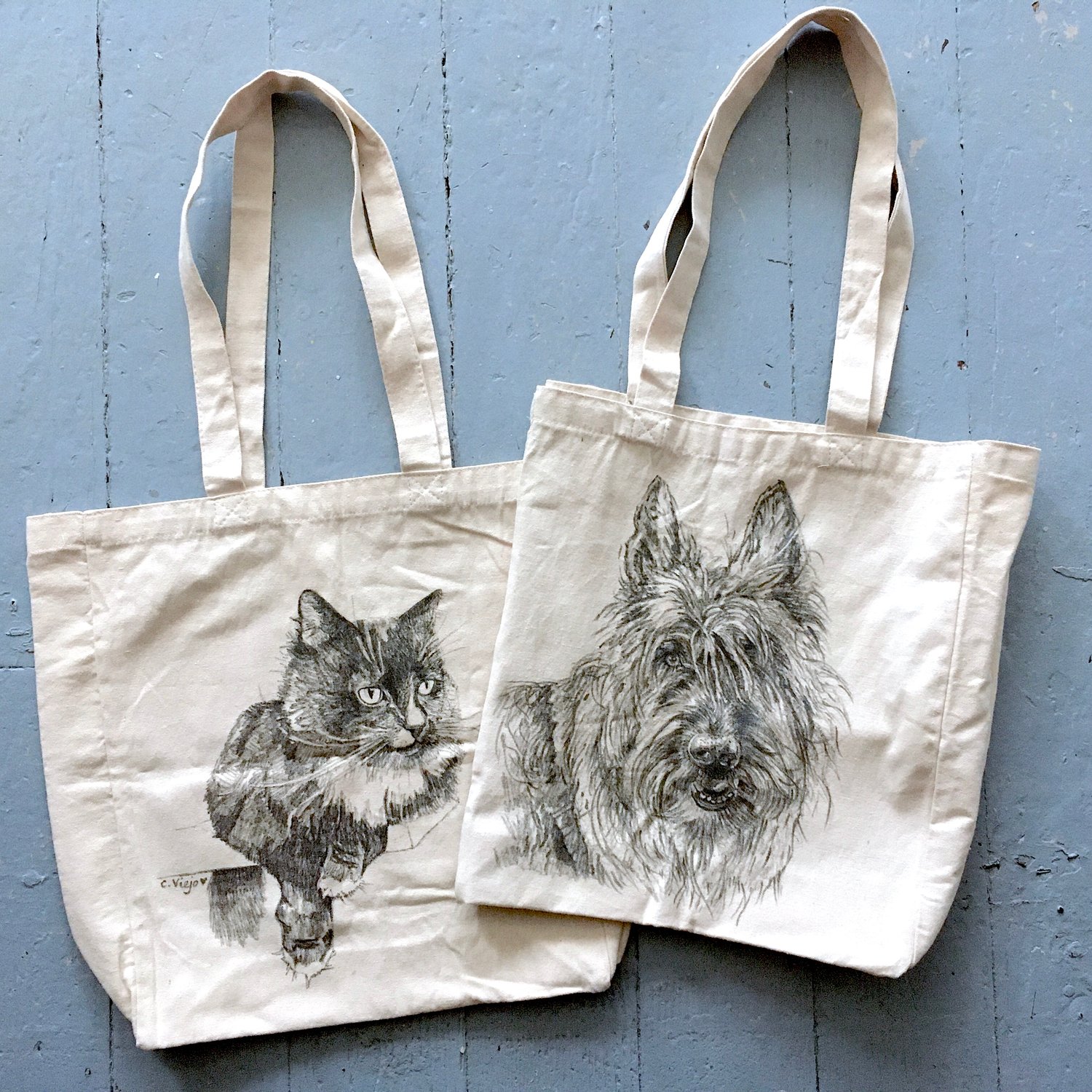 I have made several pet portraits tote bags and after a lot of positive feedback I wanted to make them available as commissions. You can now order a portrait of your pet (or someone else's as a gift) on a canvas tote bag.
These are 100% cotton bags with bottom gusset, approximately and the portrait is created with permanent textile markers and are completely washable. It can be carried around or hung in your home as art. All you need to do is email me a photo of the pet after purchase. ( [email protected] )
Please ensure the photo has good lighting and is not blurry. If you have any questions, feel free to reach out.