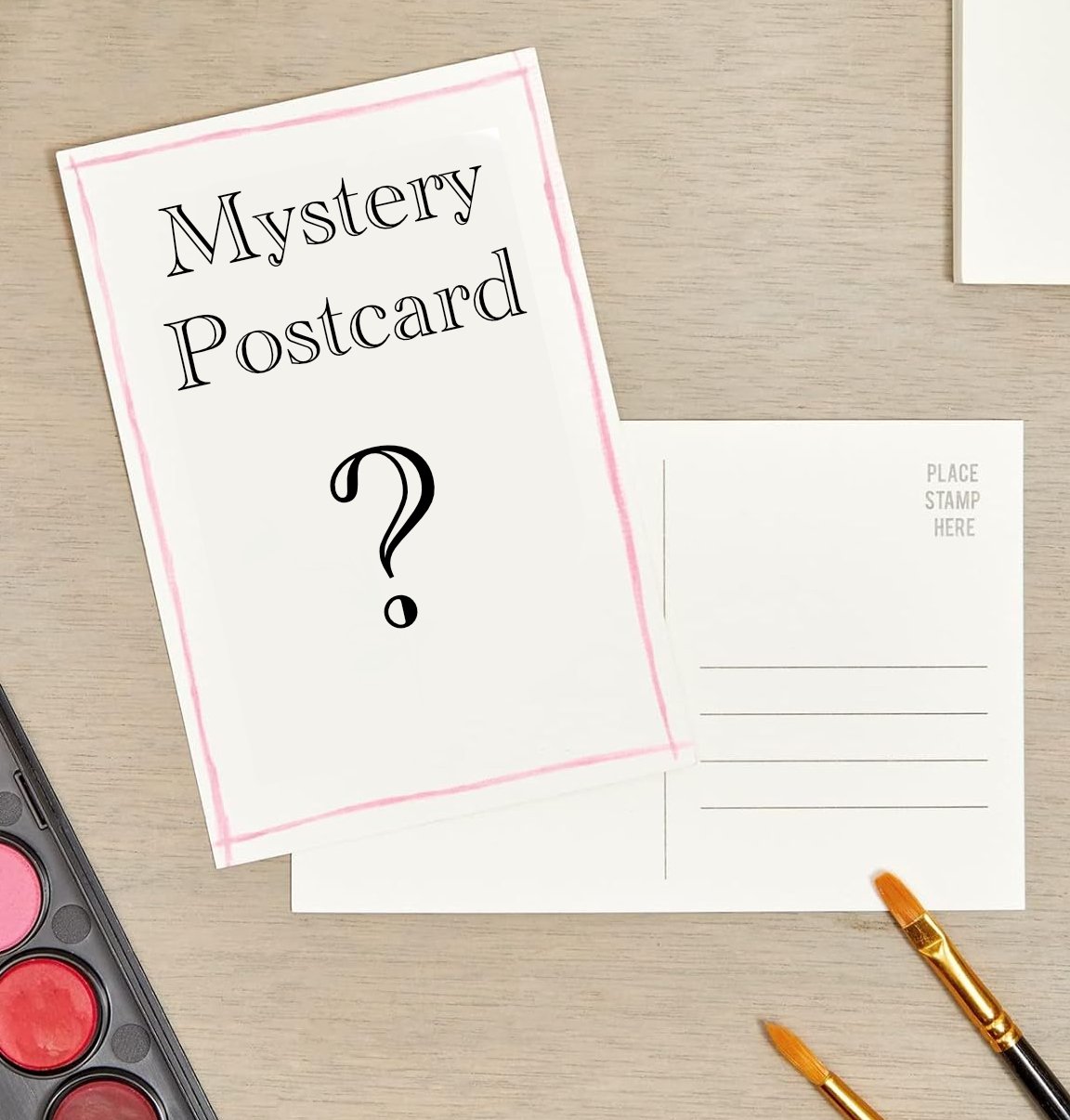 Order a "Mystery Postcard" and you will receive a one of a kind, hand-drawn/ hand-painted postcard by me in the mail!
I hope to mail these out throughout Winter of 2024 and have them be inspired by my adventures. I will send you a notification once your postcard is on its way. You can also purchase these as gifts for anyone you might think would enjoy a surprise original art postcard in the mail, just remember to include the addresses when you order.
Postcards are standard 4" x 6" on thick 140lb watercolor paper on the art side and smooth on the stamped side. Please note that these pieces will be mailed through the post office, so stamps, markings and some wear is to be expected.
*Please note that the 20% discount is for original paintings, drawings and collages and does not apply to pet tote bags or postcards.