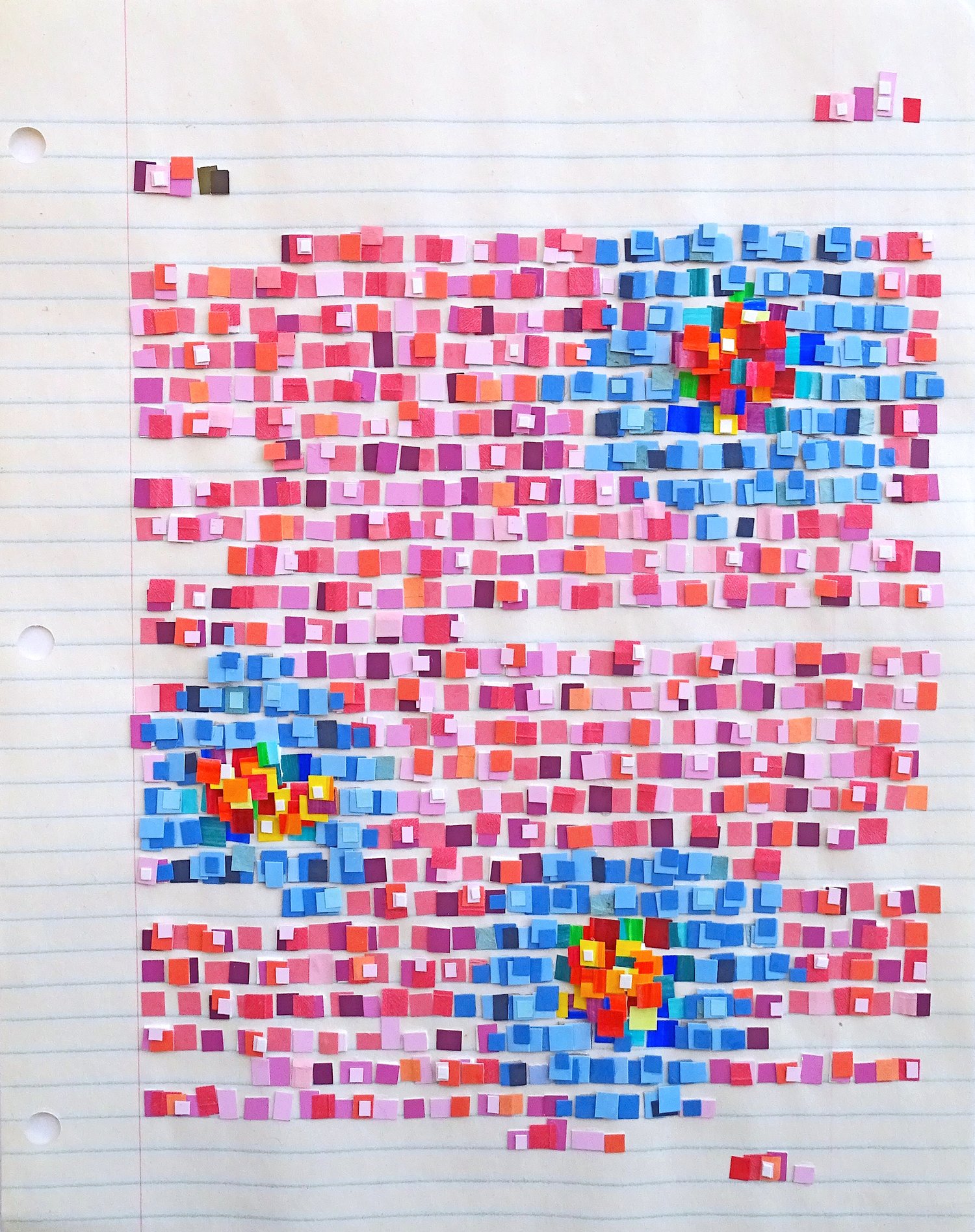 Letter to Why Have There Been No Great Women Artists (Linda Nochlin)
11 x 8.5 inches
Collage on Paper
2019
This work was inspired by the essay "Why Have There Been No Great Women Artists" written by American art historian Linda Nochlin in 1971.
In this essay Nochlin investigates the obstacles imposed by institutions that have prevented women (specifically in the West) from succeeding in the arts. She explains why women artists have not been given the recognition that their male counterparts have received instead.
After reading the book I translated the text into how it made me feel, the ideas it inspired, the thinking and new knowledge it provided me. I translated these feelings and ideas into abstract color and shapes. Following gender stereotypes, the blue represents male figures and the pink represents female figures. The colorful spots represent creativity and the arts. The blue surrounds the creative bursts and the pink become unable to access to them. The letter also becomes a composition of floral shapes which might look pretty at first glance, but hide a darker concept as you look into the text.
---