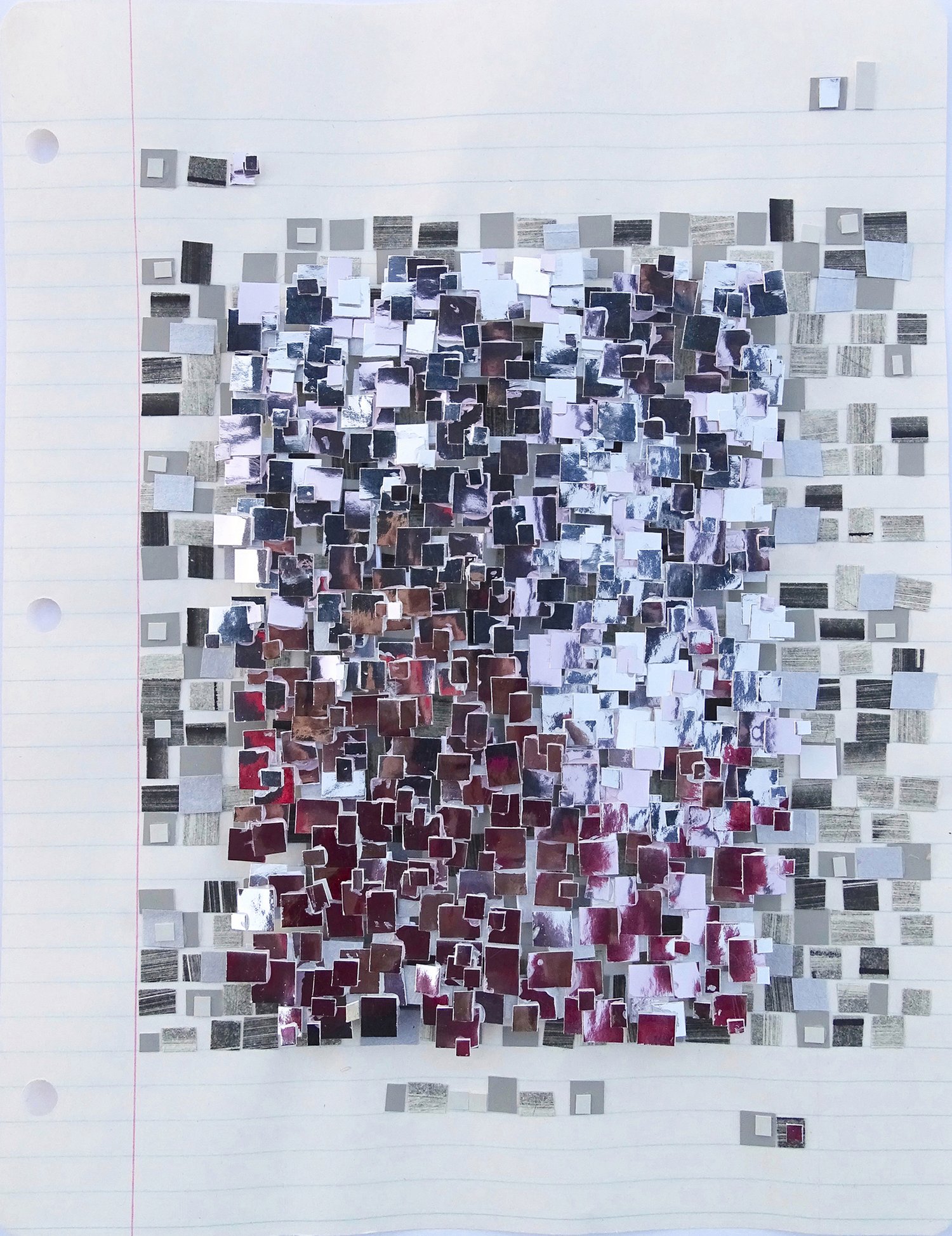 Collage on Paper
11 x 8.5 inches unframed
Letter to Social Media is part of a recent group of letters that address themes responding to the pandemic and specifically center on Self Care. This group of letters has also grown to become very three-dimensional.
Social media has been a beneficial tool for many who, during the pandemic especially, felt isolated and disconnected. However, social media can often also have the opposite effect, making us feel lonelier than ever and encouraging our narcissism and self-obsession. Letter to Social Media reflects whatever is placed in front of it through little mirrored squares. Is each little square a representation of each of our "friends" and "followers"? Or, as all those little squares merge and we see our reflection, is it about us?
---
Here is the statement for my letters in general:
LETTER COLLAGES
The hand-written letter is an intimate form of communication. To take the time to focus on writing a letter expresses a sense of caring for the recipient and deepens the intimacy between writer and addressee. The letter presents a tactile experience which invites sensations and emotions in the reader. A letter becomes a moment captured forever, a historical record, and has an innate sense of permanence inviting re-reading and reinterpretation over time.
Each of my collages is a letter composed in color, form and pattern.  The recipient of a letter might be real or conceptual; a person, a feeling, a place, an idea.  I consider what I want to say and to whom I'm saying it. Instead of communicating through text I translate my thoughts and emotions into an arrangement of shapes and colors. I cut and glue each individual piece of paper, building "sentences" and "paragraphs" until a fully formed letter develops.
Recent letters address themes responding to the pandemic such as, social connections, personal feelings on coping and adaptation and the importance of self care. It is my hope that these letters will reverberate with others who are processing their own needs for self care and will bring peace, hope, and self love to those who experience them.