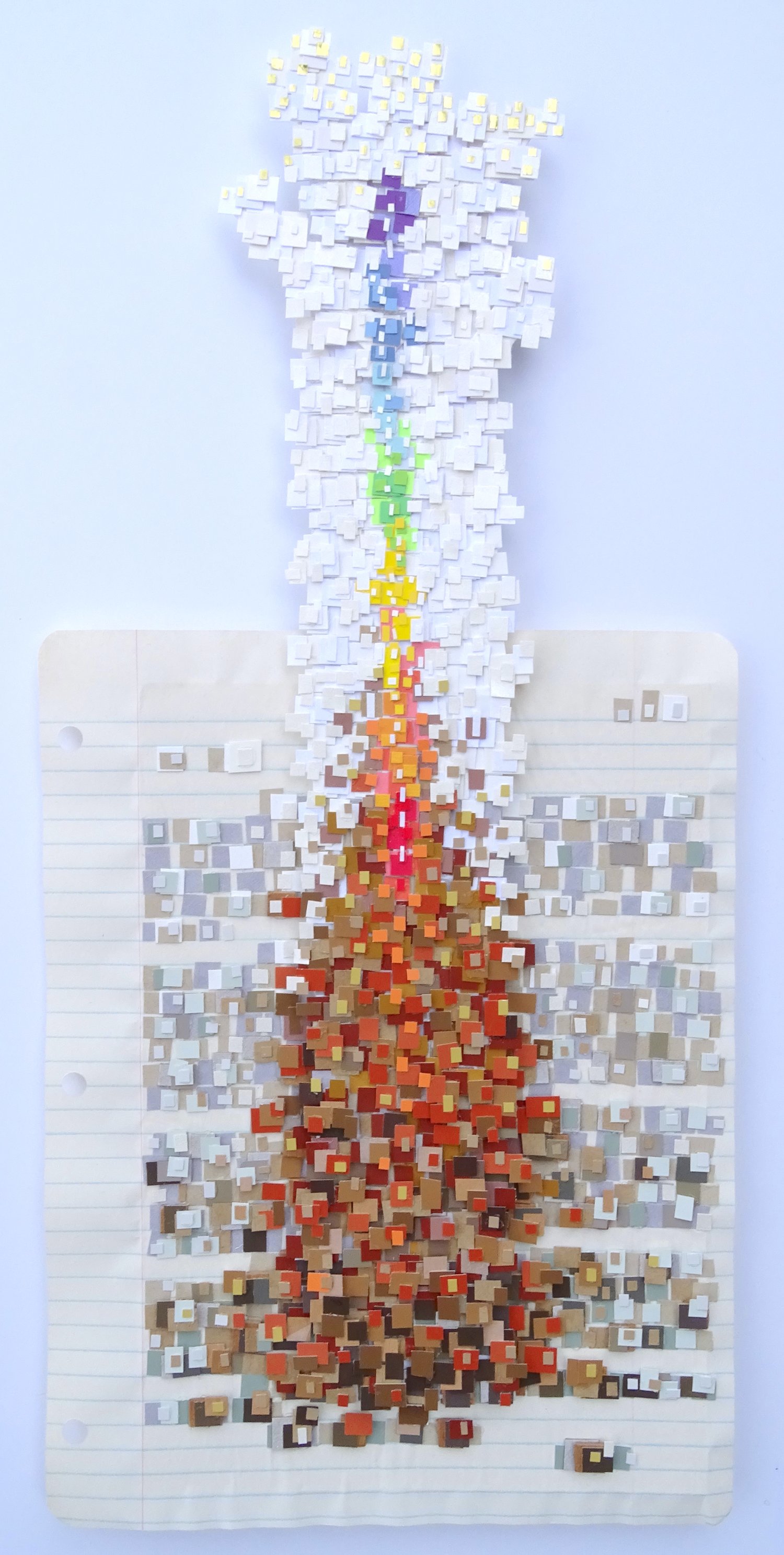 Collage on Paper
18.25 x 8.5 inches unframed
I like to start the year by creating a letter collage that will set the tone for the rest of the year. For 2023 the tone is "Letter to Growth" - growth in every way - personal, within our relationships, spiritual, in regards to learning, being open to new opportunities, mindfulness and so on.
It made sense to have this letter shoot off the page. I kept thinking of the force of nature, trees, volcanos, light beams, water shoots anything that challenges and breaks away from restrictive boundaries and grows. This letter is mounted/ glued on acid free foam board in order to be able to hold up the top portion of the collage. As most of my recent letters, this one is quite sculptural with a lot of depth.
---
Here is the statement for my letters in general:
LETTER COLLAGES
The hand-written letter is an intimate form of communication. To take the time to focus on writing a letter expresses a sense of caring for the recipient and deepens the intimacy between writer and addressee. The letter presents a tactile experience which invites sensations and emotions in the reader. A letter becomes a moment captured forever, a historical record, and has an innate sense of permanence inviting re-reading and reinterpretation over time.
Each of my collages is a letter composed in color, form and pattern.  The recipient of a letter might be real or conceptual; a person, a feeling, a place, an idea.  I consider what I want to say and to whom I'm saying it. Instead of communicating through text I translate my thoughts and emotions into an arrangement of shapes and colors. I cut and glue each individual piece of paper, building "sentences" and "paragraphs" until a fully formed letter develops.
Recent letters address themes responding to the pandemic such as, social connections, personal feelings on coping and adaptation and the importance of self care. It is my hope that these letters will reverberate with others who are processing their own needs for self care and will bring peace, hope, and self love to those who experience them.