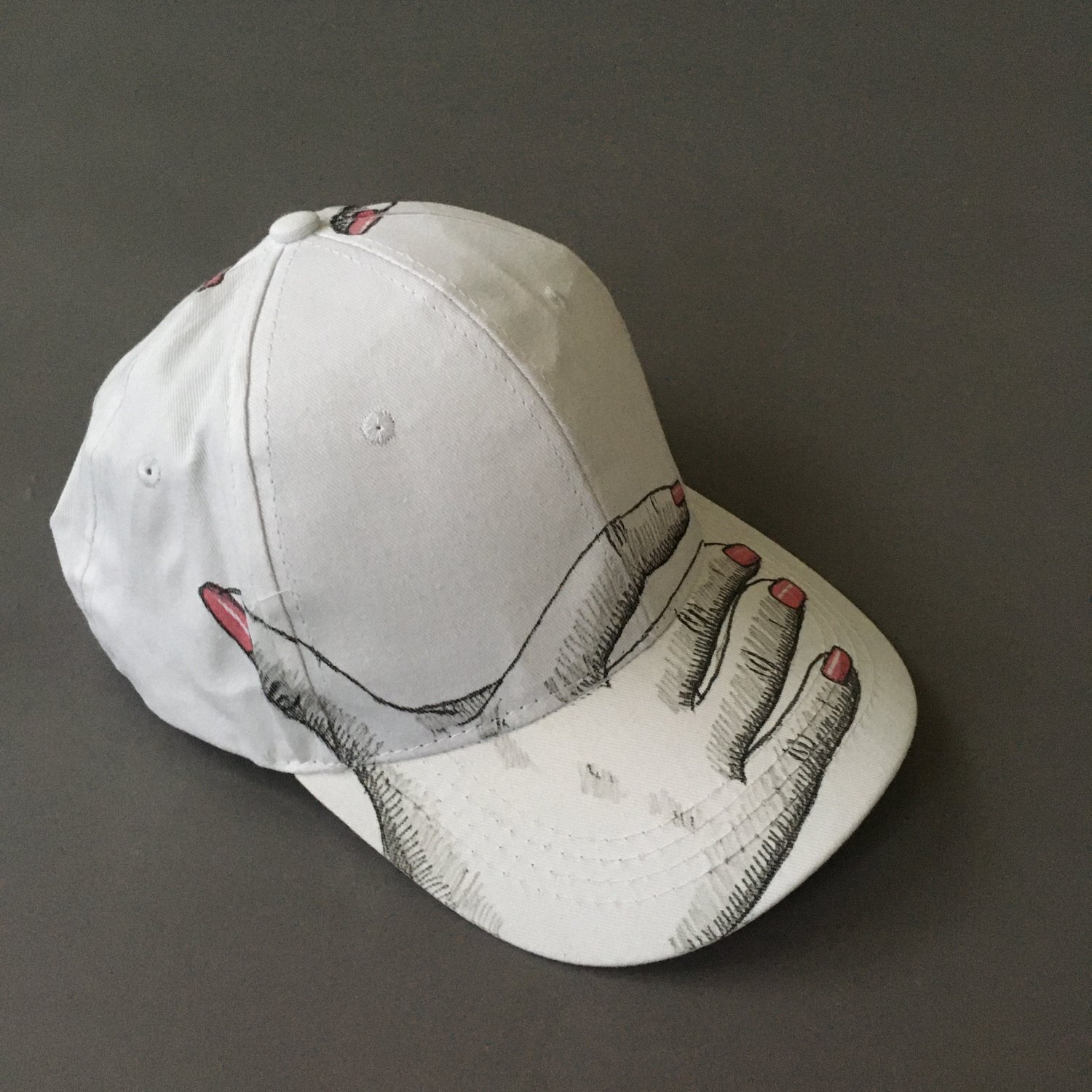 MEASUREMENTS-----
100% white cotton baseball hat with adjustable velcro back. One Size.
LAS MANOS-----
Inspired by some of my older charcoal drawings, which included numerous hands touching, probing, and opening bodies, transposing these on clothing has been a great medium to emphasize some of the concepts behind it.


Are these hands ours or someone else's? Are they providing pleasure, or are they taking advantage? Are they playful, or are they dangerous? As many of you know, I strive to place my work in that in-between moment where a situation can fall to one extreme or the other.
These clothing pieces are one of a kind, hand drawn by me and the designs differ depending on the clothing item. They are signed and dated inside the garment on the bottom back. They are wearable works of art, so please expect variations in the drawings.

MATERIALS---
The clothing items are white, mostly cotton or cotton blend, and I've used permanent fabric markers. They include tank tops, t-shirts, hats and sweatshirts in various sizes. I like the black markers on white as they convey the charcoal on paper tactility that I enjoy in my drawings.
CARE---
Pieces are safe to machine wash and place in a dryer. However, I would avoid mixing with colors in the washing machine. I would also air dry instead of using the dryer to maintain the white looking bright.