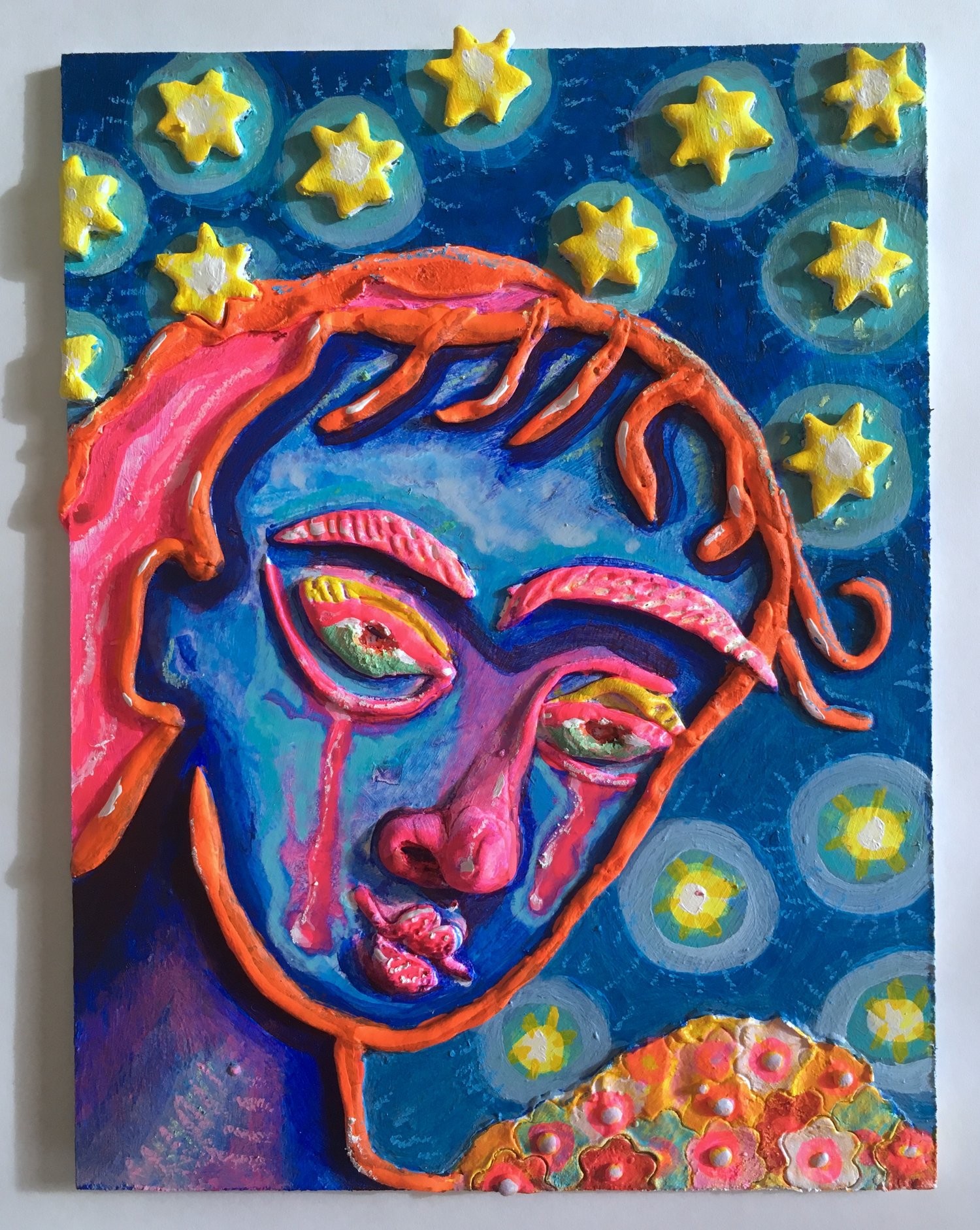 Apoxie Clay and Acrylic on Hardboard
8 x 6 x 2 inches (unframed)
This year I created half a dozen clay portraits and they all ended up, literally in tears! The reasons for crying can be due to witnessing a beautiful sunset or getting their toe stubbed or getting dumped by their boyfriend last night. The reasons can be profound, existential, absurd or comical and can evolve as our own moods change when we view them.
All small paintings were made by creating a sculptural epoxy clay portrait and then painting the portrait over with acrylic and some pastel details. They are all very sculptural and have depth to them.
Shipping and Payment:
Purchase includes free shipping in the US. This includes tracking. If you need overnight shipping this will require an additional cost. There is a $30 flat fee to ship anywhere else in the world. Please note that international tracking and insurance requires an additional cost. Please be aware of custom restrictions or fees in your home country. My shop accepts credit cards and PayPal and it recently began to offer the option of paying in installments either through Apple Pay or Pay in 4. More details at checkout with these options.